NOTRE HISTOIRE /
/ OUR STORY
Charlotte , Nhât Anh BARDOU
Créatrice de Maroquineries et Accessoires de Mode
avec des matériaux Récupérés (Chambre à air et Languettes de Canettes)
Architecte HMONP, Ecole d'Architecture Paris Val de Seine,
​
Charlotte , Nhât Anh BARDOU
Designer, Founder of Bi Ethic, Upcycling Bag
Made with Upcycling pull tab can and innertube
Major in Architecture, Paris Val de Seine University, France
​
​
​
Marque Narbonnaise.
Sacs contemporains et écologiques.
Fabriqués à partir des languettes de canettes et chambre à air de camion.
Matériaux recyclés au Vietnam à Dà Nang.
​
France brand.
Sustainable and contemporary eco design bags..
Made with truck inner tube and Pull tab can.
Recycled in Vietnam, Dà Nang.
​
Parcours de Charlotte Nhât Anh BARDOU, créatrice de la marque.
Charlotte, née en 1986, a vécu successivement au Vietnam, à Narbonne, en Californie et à Paris où elle a obtenu son diplôme d'architecture et exercé pendant plusieurs années.
Depuis 2014, après un retour au Vietnam, Charlotte se consacre entièrement à sa passion de la création des sacs et accessoires de mode aux lignes contemporaines et minimalistes à partir de matériaux recyclés.
​
Designer Biography.
Born in 1986, Charlotte lived successively in Vietnam, in Narbonne, California and Paris where she obtained her diploma of architecture and exercised for several years.
Since 2014, after returning to Vietnam, Charlotte devotes herself entirely to her passion for the creation of fashion bags and accessories with contemporary and minimalist lines from recycled materials.

Une économie à valeur humaine et environnementale.
A la recherche d'un équilibre entre la culture française et Vietnamienne, qui l'ont bercée toutes ces années, Charlotte, s'est lancée dans l'aventure du UPCYCLING en donnant naissance à la marque BI ETHIC.
BI ETHIC valorise une économie sociale et solidaire en créant un réseau de récupération dans une ville de plus d'un million d'habitants. Cela permet à des centaines de personnes en difficultés d'avoir un travail stable.
Son credo : traiter en direct avec les indépendants de façon à établir une relation plus humaine ; créer un véritable échange entre l'Extrême-Orient et l'Occident ; réduire les intermédiaires et ainsi accroître les rémunérations de ces hommes et de ces femmes.
An economy with human and environmental value.
Looking for a balance between the French and Vietnamese culture, who have balanced it all these years, Charlotte, has embarked on the adventure of UPCYCLING giving birth to the brand BI ETHIC.
BI ETHIC values are sustainable and social by creating a recovery recycling network in a city of more than one million inhabitants. This allows hundreds of people in difficulty to have a stable job.
We deal directly with the independence recycling worker in order to reduce intermediaries and thus increase the remuneration of these men and women.
​
Le UPCYCLING
Le parti-pris d'un design épuré et géométrique donne une grande noblesse aux matériaux utilisés.
On appelle ce processus le UPCYCLING ( la valorisation transformant un déchet matériel en produit de valeur supérieure).
Derrière une écriture épurée évoquant un luxe alternatif, on est surpris par la matière. Ce n'est qu'au deuxième regard que l'on s'étonne sur « l'être » du sac. Puis on s'émerveille sur son potentiel de beauté. Nombreux sont ceux qui n'auraient jamais soupçonné que le Upcycling pourrait être aussi chic.
La chambre à air est si bien nettoyée et retraitée que l'aspect s'apparente au cuir. La préparation de la matière représente plus de 70 % du temps de travail.
Sa particularité est l'unicité de chaque modèle car aucune chambre à air n'a le même motif.
Les sacs en chambre à air sont très résistants et protègent vos affaires grâce son étanchéité.
Les languettes de canettes sont lavées et retravaillées une par une pour donner ce touché agréable et étonnant. L'assemblage au crochet avec du fil résistant (utilisé pour réparer les fillets de pêche), permet une solidité à toute épreuve et apporte de la souplesse au produit.
L'aluminium rend ces sacs étonnamment légers et ne rouille évidemment jamais.
​
​
The UPCYCLING
Minimalism and geometric design give a great nobility to the reused materials.
This process is called UPCYCLING (valorization transforming material waste into a higher value product).
Behind a refined writing evoking an alternative luxury, one is surprised by the matter. It is only at the second glance that one is surprised at the "being" of the bag. Then we marvel at its beauty potential. Many would never have suspected that Upcycling could be as chic.
The inner tube is so well cleaned and reprocessed that the appearance is similar to leather. The preparation of the material represents more than 70% of the working time.
Its particularity is the uniqueness of each model because no inner tube has the same pattern.
The inner tube bags are very resistant and protect your belongings thanks to its waterproofness.
Pull tabs are washed and reworked one by one to give this pleasant and amazing touch. The hook-and-loop connection with heavy-duty wire (used to repair fishing tackles) allows for sturdiness and gives the product flexibility.
Aluminum makes these bags surprisingly light and obviously never rust.
canettes recyclés
canettes recyclés pour faire les sacs de Bi Ethic
languettes de canettes recyclés
Trie des languettes de canettes
créatrice Bi Ethic
trie et nettoyage de languettes de canettes.
Fabrication sac canette Bi Ethic
fabrication de sacs Bi Ethic en languettes de canettes au crochet
Champs de pneus
Patronage sac chambre à air Bi Ethic
Patronage pour découpe dans la chambre à air. Chaque découpe doit se faire à la main.
Patronage sac chambre à air Bi Ethic
differentes pieces de patronage
sac en chambre à air Bi Ethic
fabrication sac Bi Ethic
Fabrication sac chambre à air Bi Ethic. La couture est difficile par l'épaisseur de la chambre à air.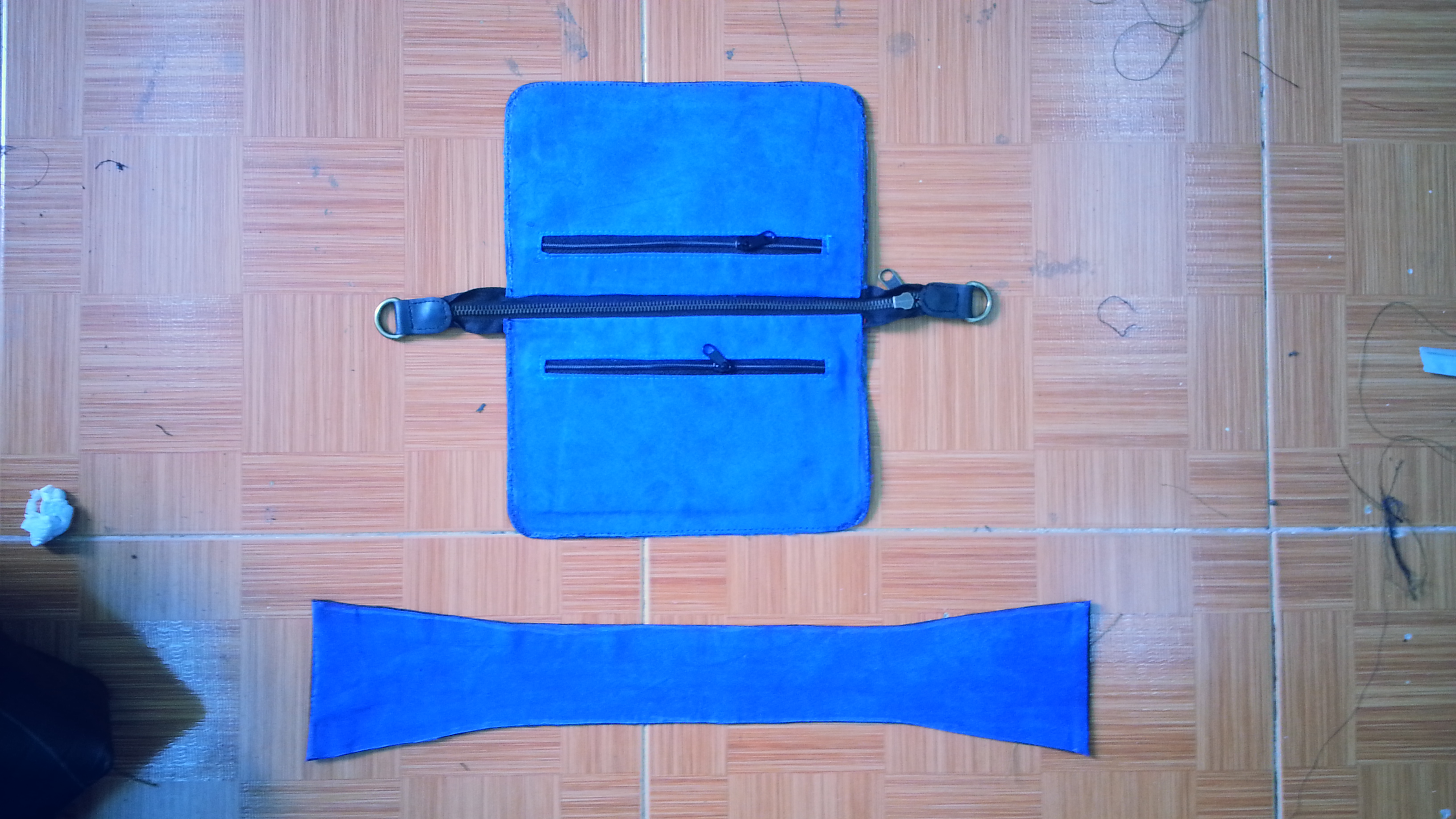 fabrication sac chambre à air
fabrication sac Bi Ethic
Différentes pièces à rassembler